This is a
blog post
. To read the original post, please
click here »
As the EGX developer sessions draw to a close after a weekend of amazing shows, the energy was still pulsing for TT Games' Lego Batman 3: Beyond Gotham reveal. Game designer Arthur Parsons took to the stage to explain the developments from the predecessor Lego Marvel Heroes. The game is set to expand into the farthest corners of the DC universe, making it one of the most extensive and exciting games set to be released this fall.

It's been 75 years since Batman's first time on the screen and there's been no expense spared in making this game a celebration of the Caped Crusader. Indeed, Beyond Gotham seems focused on honouring everything and anything in the DC universe. There's 6 different planets and the moon which the player can explore in the open world, and a host of our favourite characters come back to grace our screens (Wonder Woman, Super Man, Joker, and Plastic Man to name but a few). There's in excess of 150 characters to play and new ways to customise them. The characterisation is incredible, with special perks for each figure and unique abilities - when Wonder Woman flies, her original theme music plays, and when Music Meister attacks, an awesome guitar riff plays.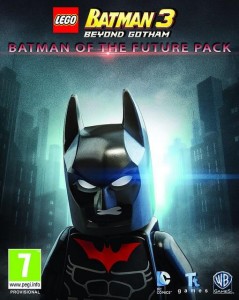 More importantly, the game really embraces its namesakes retro past, with bonus missions and content taking place in classic settings from the original comics, and Adam West is on hand to voice several parts of the game along with a few other famous voices. Also available are a variety of Batmobiles through the ages, and 1940s Jokermobile.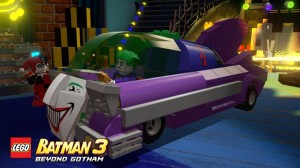 Lego Batman 3: Beyond Gotham is a real celebration of everything Batman and the DC universe are and can be. For all the hours that have gone into preparing this game, you'll still be playing it for months after first buying it in an effort to complete all the missions and find all the hidden gems on every planet and in every room.
The game has a release date of November 14th 2014 on PS3, PS4, PS Vita, XBox 1, XBox 360, PC, 3DS, and WII U. Pre-orders in Europe on PS3 and PS4 will receive Batman Beyond DLC with the game, as well as a Plastic Man mini figure. In the US, Beyond Gotham is set to drop some time in December.
You can catch up with what you missed in the live stream below:
[youtube]
*Video to come later*
[/youtube]